Announcements:
CORN RECEIVING:
Monday - Friday 7:30 am-4:30 pm
***Accepting Corn Up To 19% Max Moisture, Limited Space***

02-24-21
LOAD LIMITS:
CLICK FOR MORE DETAILS:
LAKE CO. LOAD LIMITS


Like us on Facebook!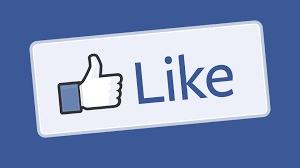 Fall DP Program:
Then 5 cent per bu. per month, prorated daily and must be priced by end of the day on Oct 29th, 2021.
DE reserves the right to suspend or end this DP program at any time. DE has title of the corn upon dumping.
**10/20/20 clarification: since Nov 1st falls on a Sunday: IF fall DP (Delayed Price) bushels are not priced by the end of the business day November 2nd, 2020 then all fall dp bushels will automatically be enrolled into the fall dp program with charges at the forementioned rate of 5 cents per bu. per month, prorated daily.**

Attention:
Dakota Ethanol is looking for willing participants to submit data on their farm operation as it relates to crop inputs, tillage practices,fertilizer, and yields. Click below for more information! Customer Participation Letter



COVID-19
With the current COVID-19 pandemic, Dakota Ethanol is taking actions to help limit the spread, as best our company can, while sustaining effective business efforts
Currently the admin office is closed to the public
Corn deliveries and feed trucks will continue with minimal interaction required based on current scale operations

On site visitors are being limited to only those essential in supporting the ongoing operation, evaluated on a case by case basis, by the responsible manager

We will continue to monitor the situation and make changes to our policies consistent with CDC recommendations and guidelines

Please Note:
We are now asking for the number of miles hauled from binsite to DE on all deliveries for compliance purposes.

FEED INVOICES:
GO PAPERLESS! CONTACT US TO HAVE YOUR FEED INVOICE EMAILED!

If you would like to receive Market Updates via Email or Text contact Jen at 605-483-2676.